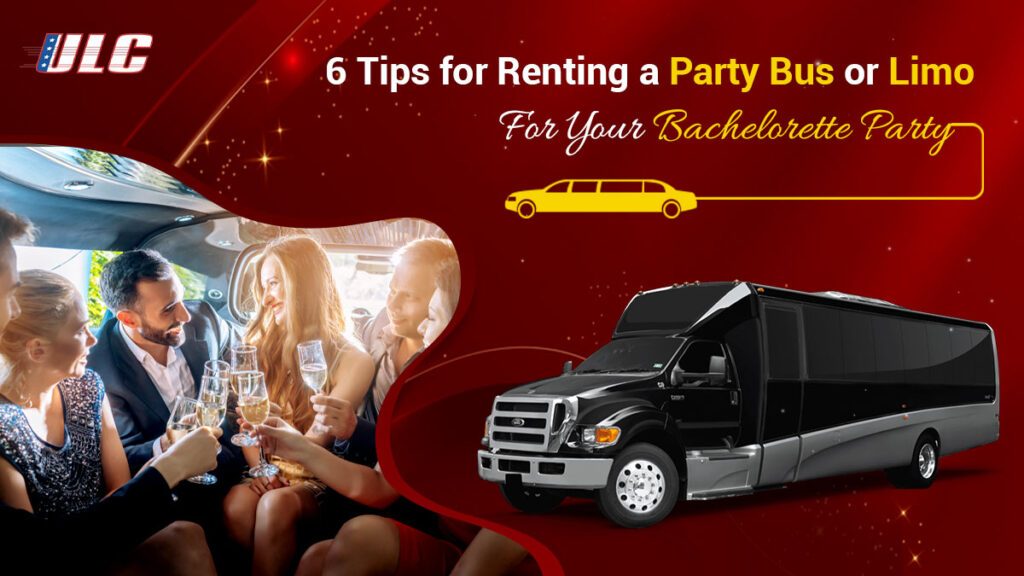 Introduction
The bachelorette party is hosted to honor the and is typically organized by a close friend or relative. Many people will reserve a Party Bus or Limousine while organizing a Bachelorette Party since it enables the party to stay together, have more fun, and be safe.
The challenge with renting a party bus or limousine is to select the ideal vehicle. This would include the size, kind, and amenities offered.
The Perfect Bachelorette Party Bus or Limousine: 6 Tips
So let's take a look at these excellent suggestions to assist you in finding the perfect Party Bus or Limousine for your Bachelorette Party.
Simplify the reservation procedure:
Plan out your schedule, create a timeline for everyone, and even assist with collecting money if everyone is paying for a party bus or limousine. You may manage and control a group of any size to make sure your night is hassle-free by having a direct line to your own Transportation Concierge.
2. A reminder
You could believe that a save-the-date applies to the wedding day. However, based on our observations, people's schedules are currently even busier than they were ten years ago. To ensure you can rent the perfect Party Bus or Limousine for your Bachelorette Party, send out Save the Date invitations now. Doing so allows you to plan and reserve your transportation well before the actual date.
3. Call for a to-do list.
The bridesmaids may create a to-do list the night of the bachelorette party that may make you anxious. You only have one shot at getting it right, so a seasoned transportation provider will make sure to cross off everything on their to-do list for you.
4. Take a different approach.
You want to make the night memorable and exceptional, so you choose to charter a party bus or limousine for your bachelorette party. You can do it in a Party Bus or Limousine if you want to tour four or five local vineyards, stop by a dueling piano bar, and still have time to stop by the country bar for some line dancing. So that you may make the most of your evening, your Chauffeur will ensure that the entire evening is arranged.
5. Consider the Music
I can promise you that the sound system on the bus will be accurate if you book with a great Party Bus business. Decide what you want to listen to—dance music, a personal playlist, etc. But plan to prepare the music for when the Party Bus arrives.
6. Emphasis on funEmphasizing Fun Renting a Party Bus or Limousine is all about having fun. Therefore, when making plans for the evening, remember to allow ample time to enjoy yourself and party hard. This is your night, thus, having a well-thought-out evening with an excellent transportation provider will be crucial.