Top 5 Cities to Vacation in Los Angeles
Los Angeles is known as one of the most popular tourist destinations in the world for a location that boasts a number of attractions, beaches, and scenic views. For those visiting Southern California, there are several different cities to visit in the area for places that are each unique. Best things of all they are all with in driving distance, so leave the driving to someone else like a limousine rental company. When it comes to vacationing in Los Angeles, there are a few locations to consider for an incredible getaway.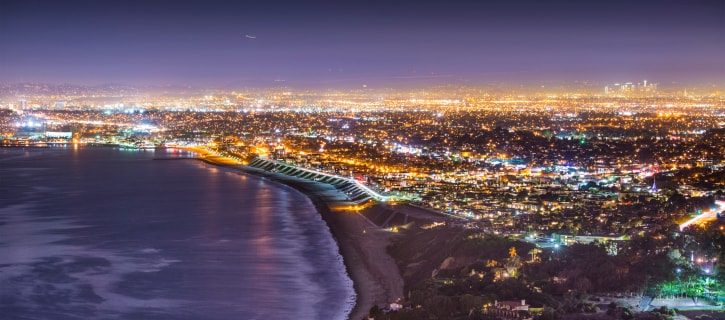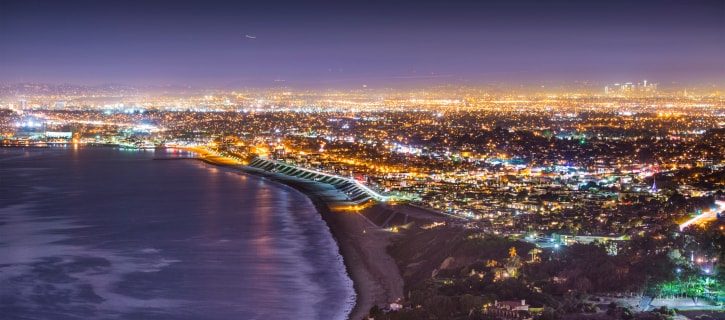 1. Santa Monica
Santa Monica is home to surfers and carnival rides for a relaxed beach environment that is nestled on the coast. Visitors can enjoy walking down the 100-year-old pier for a historic landmark that still offers an amusement park and carnival food. Santa Monica is also home to the Santa Monica Pier Aquarium for an educational experience that is a popular family-friendly attraction.
2. Hollywood
To enjoy a variety of entertainment options and explore the history of the film and music industry, Hollywood is an incredible place to visit for attractions and landmarks that are recognized worldwide. You can easily hike to the historic Hollywood sign in the Hollywood Hills or view your favorite celebrities' stars on the Hollywood Walk of Fame.
The destination is also popular for the Pantages Theatre, Hollywood Wax Museum, TCL Chinese Theatre, and the Griffith Observatory, which can be visited by a limo for the ultimate five-star experience. When it's time to grab a bite to eat, stop by Pink's Hot Dogs on North La Brea Avenue where you can choose from dozens of topping and several different dogs that are each named after movie stars and musicians.
3. Venice Beach
Venice Beach is a seaside resort that is known for its hippies, rollerblading, and artwork that can be found just feet from the water. Visitors enjoy coming for the relaxed environment that includes plenty of beach volleyball and the farmers market that's hosted every Friday.
The location welcomes millions of tourists each year for a cultural hub that is eclectic and continues to embrace the arts. For those who want to enjoy various activities on the beach, it's easy to join a game of basketball or handball with some of the locals. Venice Beach is also a great place to ride bikes or do a bit of shopping for an incredible location that has its own character.
4. Manhattan Beach
For spectacular views of the water in a clean environment, Manhattan Beach is an ideal place to vacation in for its pristine, upscale location. Guests can enjoy indulging in a bit of shopping or dining at one of the many five-star restaurants that sit near the beach.
You can enjoy laying out on the white sand for the day or taking a surf lesson through one of the shops nearby. Take a walk along the pier for beautiful views and visit the Roundhouse Marine Studies Lab and Aquarium for an educational experience.
5. Malibu
This beach city is an ideal location for a relaxing getaway that includes a number of beautiful landmarks. Visit the Getty Villa for a world-class art museum that embraces the Greek and Roman civilizations in a breathtaking Italian villa that has beautiful architecture and manicured gardens. The Adamson House and Malibu Lagoon Museum is just as impressive for a home and garden tour of the Spanish Colonial Revival beach house.
Those who want to enjoy a day spent in the water can visit Zuma Beach, Westward Beach, or El Matador Beach for great places to hike near the cliffs or get a great tan in several quiet locations.
Spring Vacation Destinations in Orange County
If you're looking for a place to vacation in California, head to Orange County whether it's on train, plane or limo where you'll find some great spring vacation destinations. Whether you enjoy excitement and adventure or romance and relaxation, Orange County has it all. Take a look at five destinations that should top your list.

Anaheim – Disneyland
One of the top family spring vacation destinations in Orange County is Disneyland Resort. It's a favorite destination for families with kids and adults of all ages. You can spend the entire day at the Anaheim theme park where you'll find thrills and adventure. Meet all of the adorable Disney characters, cruise through exotic jungles, sail the seas with pirates, and soar to new heights. Disneyland offers thrilling rides, interactive adventures, outdoor stage shows, and lots of great food and entertainment. Situated in a beautiful park setting with three top hotels and non-stop fun, Disneyland is one destination you simply can't miss!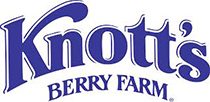 Buena Park – Knotts Berry Farm and Soak City Water Park
Located in Buena Park, Knott's Berry Farm offers five different theme areas with great rides, attractions and interactive shows. You can stroll through Old West Ghost Town where you may meet some spooky guests or visit Camp Snoopy to meet Peanuts and the gang. Enjoy great food and spend a relaxing day in a family-friendly park setting. If you're up for some bigger thrills, head over to Knotts Soak City Water Park, adjacent to Knotts Berry Farm. It's a 13-acre water park that includes a wave pool, lazy river and 17 different tube slides. For a real thrill, take a ride on he Pacific Spin that drops you into a 75-foot, six-story funnel. This ride is not for the faint of heart, but it's certainly a ride you'll remember!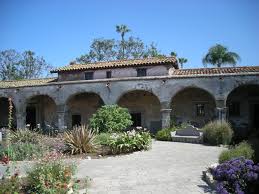 San Juan Capistrano – Mission San Juan Capistrano
San Juan Capistrano is a beautiful Orange County destination with clear blue skies and tropical breezes. Situated in the center of this lovely city, you'll find one of California's oldest missions founded in 1776. It's located on a beautiful 10-acre site that includes a picturesque central courtyard, gorgeous gardens, and exhibits that recreate California's Spanish history in its early days. Serra Chapel, dedicated to Father Serra, is the only remaining church where Father Serra held mass. The ruins of this old stone church are located within the Mission walls, adding a piece of important history to the quaint seaside community of San Juan Capistrano. A visit to the Mission and downtown San Juan Capistrano offers a lovely, relaxing day in the perfect California setting.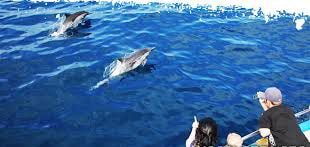 Newport Beach – Newport Landing Whale Watching
Experience a fun-filled day in Newport Beach where you can enjoy whale watching. Newport Landing offers daily whale watching trips in the warm waters off the Newport coast. Spring is the perfect time of year to see hundreds of whales that migrate each year to the warm waters along the Laguna Beach coastline just minutes from Newport Harbor. You're sure to see grey whales, finback whales, blue whales, and even killer whales in their natural habitat. Traveling with the whales, you'll spot large pods of dolphin, seals and sharks looking for a friendly meal. For an ocean outing that gets you in touch with nature, head to Newport Landing and join one of the daily whale watching cruises that's sure to be a memorable adventure for the entire family.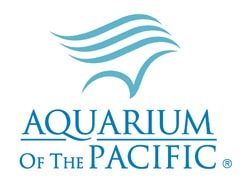 Long Beach – Aquarium of the Pacific
The Aquarium of the Pacific in Long Beach offers visitors a journey through the coastal waters of the Pacific Ocean. You can explore exhibits and water adventures along the sunny Southern California and Baja Coast, the beautiful, colorful reefs of tropical Pacific waters, and marine life in the cold, icy waters of the Northern Pacific. At the Aquarium, you can have a face-to-face encounter and touch sharks in the Shark Lagoon or stroll through the outdoor areas where you can hand feed friendly lorikeets, small birds that resemble colorful parakeets. Spring is a great time to visit the Aquarium of the Pacific for a fun-filled day that's entertaining and educational for the entire family.
Top 10 Beaches in Southern California
From Santa Barbara all the way to San Diego, each beach area in Southern California has its own unique charms. All the spots share in the natural beauty of the Pacific Ocean. The weather here is sunny and mild all year round, making for a delightful vacation. Here are ten top beaches in Southern California in no particular order.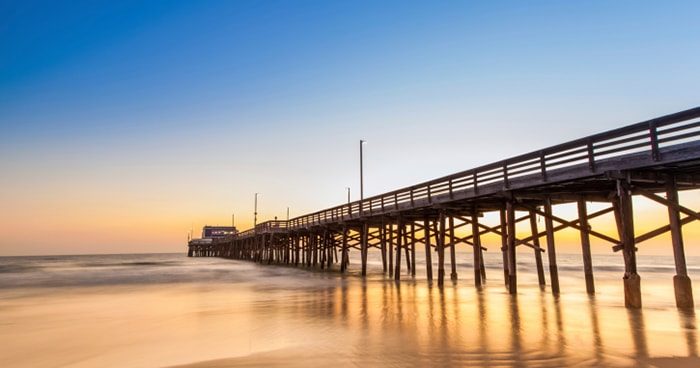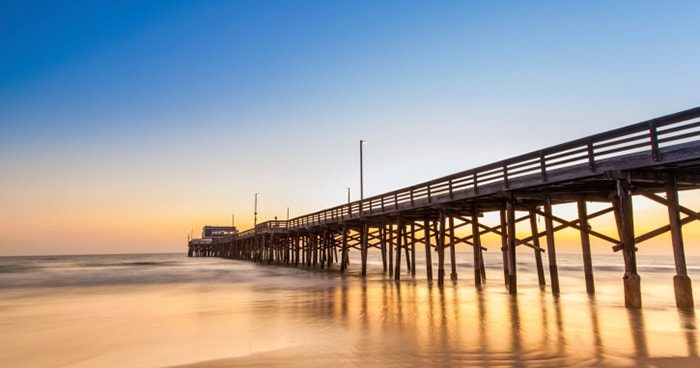 Laguna Beach
Located midway between Los Angeles and San Diego, this beach has more than 20 coves within the limits of the city. Each beach comes with a unique recreational experience, ranging from tide pooling to skim boarding. Plenty of hotels give you accommodation with access to the ocean breeze and sounds of the waves.
Coronado Central Beach
This spot provides you with 1.5 miles wide of sandy beach ideal for surfing, sunbathing and swimming. This beach is flat, which provides a suitable platform for walks and skim boarding. You enjoy free parking on the ocean boulevard.
El Matador Beach
The winding Pacific Coast Highway takes you straight to this hidden paradise just north of Malibu. The beach is famous for its white sand, craggy rock formation and towering cliffs. The layout of this place is suitable for a photo shoot.
Malibu Lagoon State Beach
White sand, a lagoon, and wetlands form the main attractions of this beach. You can enjoy tide pooling, swimming, bird viewing, surfing and volleyball courts, or go for bird watching. The beach is easily accessible easily along the Pacific Coast Highway.
La Jolla Cove, San Diego
This forms part of the San Diego La Jolla Underwater Park Ecological Reserve. The beach is sheltered by picturesque cliffs, also offering stunning views of the Pacific Ocean. This beach boasts of the clearest water in Southern California Beaches, making it ideal for snorkeling and scuba diving.
Crystal Cove State Park
This spot offers you 3.5 miles of coastline ideal for surfing, swimming, and tide pooling. The park also has offshore waters that are designed as an underwater park that allows you to enjoy scuba diving and skin diving. Parking is available at the Reef Point, Pelican Point, and Los Trancos.
Santa Monica State Beach
This beach represents one of the main reasons for visiting Santa Monica. It stretches for 3.5 miles along the coastline, offering opportunities for cycling, biking, surfing, movie shoots, and volleyball games. This part of California enjoys on average 340 days of sunshine annually.
Hermosa Beach
This wide, flat beach is one of the most popular places for beach volleyball in the world. The beach is home to the AVP Hermosa Beach Open tournament. It is also ideal for sunbathing, kite flying, and surfing with various entertainment spots. Over 50 restaurants are available serving sushi, Italian, Thai, Mexican, and other international dishes.
Venice Beach
If you are hippy and you want a beach that matches your style, Venice Beach is for you. The beach was designed in the 1900s as a mini version of Venice, Italy, complete with gondolas and canals. After biking or relaxing in the sun, you can sit in one of the beachfront restaurants and enjoy the breeze.
Newport Beach
This gives you more than 10 miles of coastline to surf, hike, watch birds, swim, or just relax in the sun. One of the unique activities here is whale watching, where you can get a chance to see the great blue whale.
One of the best ways to start your holiday is to rent a limousine to take you to your hotel room. You can then take the limousine the next day to all the spots in unmatched comfort and style.
5 Limousine Myths Busted
The stretch limousine is an iconic vehicle that is typically associated with wealth and prestige. Most Americans who have never rented or ridden in a limousine themselves gather most of what they know about these special vehicles from pop culture, movies and TV. This leads to some strong and prevalent myths about what limousines are and who they are for that simply aren't true. If you've never rented a limousine before, make sure that you know the facts, and don't believe everything you've heard. These five myths about limousines are easily debunked, but don't take my word for it. Rent one and see for yourself what's so special about this special class of vehicle.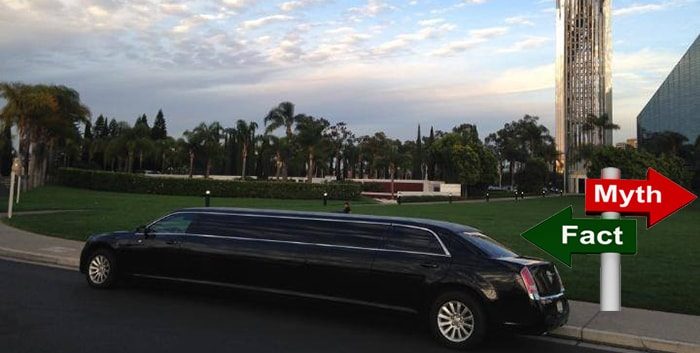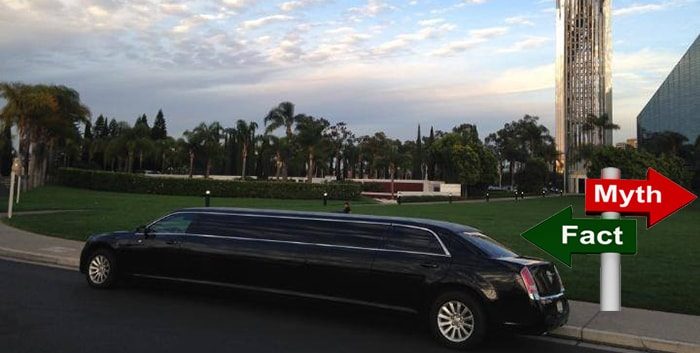 Myth #1: Limousines Are Only For The Rich And Famous
Those of us who are only familiar with limos through what we've seen on the silver screen might get the impression that only powerful business men and movie starlets ride in stretch limos. The truth is that anyone can enjoy the convenience and luxury of a chauffeured ride. If you are in a large group, limos can even be more affordable than taxis, as well as more comfortable and stylish. You don't have to be a movie star to deserve a special ride for your special day.
Myth #2: Limousines Are Only For Special Occasions
While it's nice to get a limo for prom a wedding, or other special events, the truth is that you don't need an excuse to rent a limo. If you want to travel in style, that's all the reason you need. A limo adds comfort and class to any ride, no matter what your destination is. In many situations, a limo makes a better choice than a taxi or town car, and the superior service and luxury can make any day feel like a special one.
Myth #3: All Limousines Are Black
Most people are used to seeing black limos, and uniquely colored ones are often portrayed as special or unusual in films and TV. The truth is that limos can come in any color. If you want to complement your wedding colors, stand out from the crowd or just ride around in a limo that's your favorite color, make sure to ask what colors are available when you rent. You may be pleasantly surprised.
Myth #4: Limousine is a Brand
The term 'limousine' does not refer to any specific make or model of car, but rather to the kind of service you can expect. A limousine is any kind of stretched luxury vehicle that has a privacy compartment and partition that separates the driver from the passengers, whether it's a Rolls Royce, a Cadillac or a Hummer. This gives you a lot more selection that you may have expected from your limo choices, and allows you to select the right kind of vehicle for your personal style.
Myth #5: Limousines Are Not For Kids
Even though many states require people under 18 to be accompanied by an adult, kids can still enjoy the excellent service, comfort and luxury that a limo provides. Riding in style, enjoying snacks and watching a favorite show on a flat screen TV is something that can be enjoyed at any age. Nothing makes a kid feel special like having the door held for them and getting a spacious and special back seat all to themselves.
10 Unusual Limousine Uses You Probably Never Thought of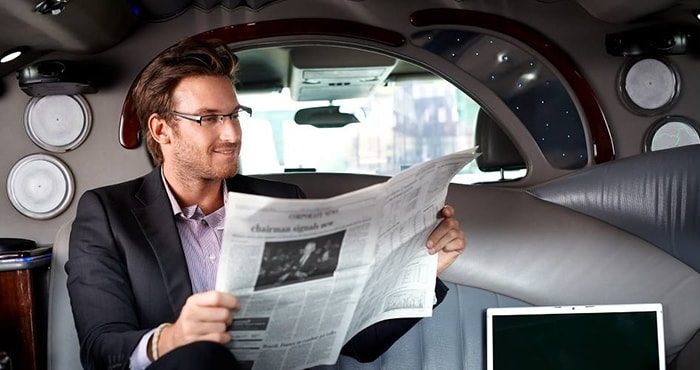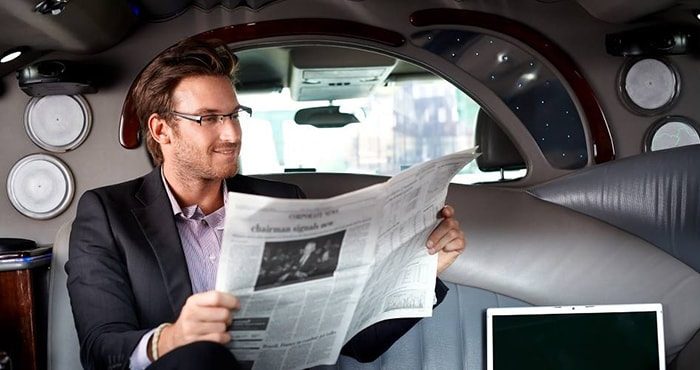 If you've always wanted to rent a limousine, but struggle to find the right opportunity, you might be wondering if you're limited to just proms, weddings, and parties — the top occasions for limo rental service. So here's a collection of (slightly unusual) ideas you probably haven't thought of.
1. Holiday Gift
Stuck on what to gift a friend for the holidays? Gift a limousine rental and you can be sure they'll remember you for it.
2. Moving Day
Moving out is exciting, but after all that driving, and carrying boxes, you're exhausted. The last thing you want is to put on a pair of oven mitts (if you could find them) and cook dinner. Schedule a limo instead to take you to your favorite restaurant. You deserve it.
3. Summer Picnic
If you know a great picnic spot, a limousine is a great way to get there. We won't tell if you start the picnic early.
4. Writer Party
If you're cooped up in your office alone, it's time to get out. The plan: Call a few writer friends and bring your laptops (limousines are often WiFi capable) and roll in style while punching those keys.
5. Fear Buster
If you have car anxiety, and you're trying to tackle it, renting a limo might make the whole experience easier. Before you know it, you'll be back on the road.
6. Moving Potluck
Here's what you do. Call a few friends, tell them there's going to be a potluck. Everyone brings something. But not just any potluck. It's a potluck in the back of a limo. Sweet.
7. New Mother
Giving birth is a special moment, so what better way to top it off than a limo ride back home in comfort. It'll be a story to tell later when your child is all grown up and asks about his or her birth.
8. Extra Credit
You're a teacher. And you've split everyone into teams for a class assignment. What's a good way to motivate your students? How about offer a limo rental as a prize. If anything, it'll be the talk of the campus.
9. Limos Make Everyone Photogenic
It's selfie time. Found a nice spot? Great. Now put a limo in it.
10. Interview Night Out
You're head of a large corporation, and you have two interview candidates to choose from. And you can't decide who's most fit for the position. Maybe you just need to loosen 'em up a little. A night on the town in a limo, and you're guaranteed to have your choice by night's end.
Sometimes the most unusual reason for doing something is for no reason at all. And that's okay. Limousines are cultural symbols of wealth, but you don't need to be wealthy to rent one, and your reasons for renting one don't have to be ordinary. And now is the right opportunity.
5 Amazing Facts About Limousines
When you picture a limousine in your mind's eye, you're likely thinking of one of those super-long, elegant, stylish vehicles that only famous celebrities use to prominently arrive at various events or galas. While this is true, how much do you really know about these one-of-a-kind vehicles? For instance, do you realize that some of the largest and best stretch limousines can effortlessly accommodate as many as 15 people and depending on the specific limo, even more? Keep reading to discover even more fun and interesting facts about limousines that you probably don't know.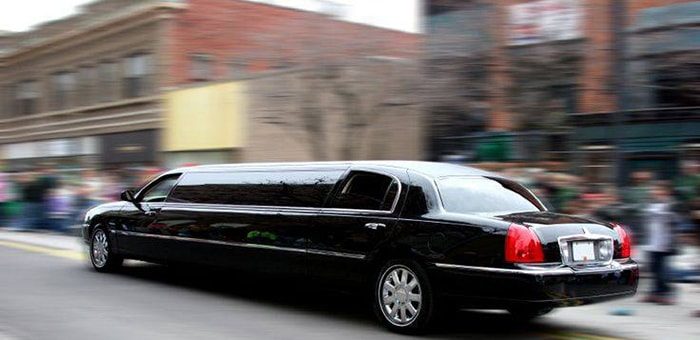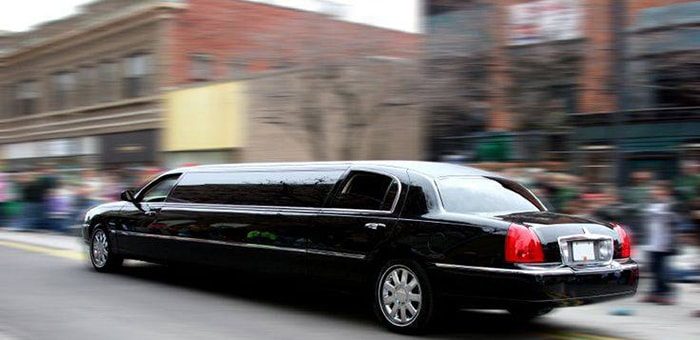 The first standard limousine was introduced in 1902. This was a regular limo, not the stretch variety. It was very attractive and cleverly engineered for its time. It featured an enclosed compartment in the back for the passengers to enjoy their privacy, while the driver of the limo had his separate compartment in the front. Strangely enough, only the roof of the passenger compartment was actually covered. Therefore, on cold windy days the driver was likely uncomfortable, while the passengers remained warm and protected from the elements.
The very first stretch limousine made its debut in Arkansas back in 1928. In those days, limos were used to easily transport big bands, which is how they eventually got the nickname 'big band bus'.
Although air conditioning is the standard in nearly every type of vehicle today, limos were actually the very first vehicles to ever use it. However, back in the late 1930's, air conditioning was considered a luxury feature and was exclusive to only the most lavishly expensive modern cars at the time, including limousines. It was an option for these kinds of special vehicles and the customers who wished to enjoy these posh benefits had to shell out an extra $300 or more to get it, which is the equivalent of about $5,000 in today's money.

But, unlike today's super-efficient and reliable air conditioners, in those days they didn't even work most of the time, didn't display the temperature, and took up a great deal of space.

The longest limo on record has an incredible long length of 100 feet overall. It was built nearly 18 years ago in 1997 and can literally split in half to change directions. It has 26 wheels that are organized into 3 different sections: the front, middle, and the back of the vehicle. This "never-ending" limo was featured in a variety of shows and movies and also piqued the interest of a number of well-to-do individuals who wanted to rent it based on their needs to travel in style.
The U.S. president moves about in sheer class thanks to 'The Beast", which is the nickname of his customized, private, heavily-armored and virtually indestructible first-rate limousine that's fit for a king. Obviously, this car is tailor-made to accommodate the president's security and safety and is 100 percent bulletproof. It features the most technologically-advanced communications system you can possibly imagine that keeps him safe while traveling, a far cry from the early 1900's model.
Although it's likely you'll never get to actually ride in 'The Beast', you can still probably rent a limousine wherever you live and take a luxurious ride to reach your destination in superior style and class. Limousines will continue to make progress in terms of technology and their overall appearance. Can you imagine what they'll look like 100 hundreds from now?
3 Reasons to Hire a Limos for Valentines Day
Make this Valentine's Day super special with a limo ride that trumps all! There is a wide selection of stylish vehicles available that are very affordable and range from stretch limos to luxury sedans. Your perfect limo ride awaits right at your fingertips for early booking. Both you and your sweetheart can be transported to your favorite destination in style as you bask in the comfort and luxury of a Valentine's Day limo ride.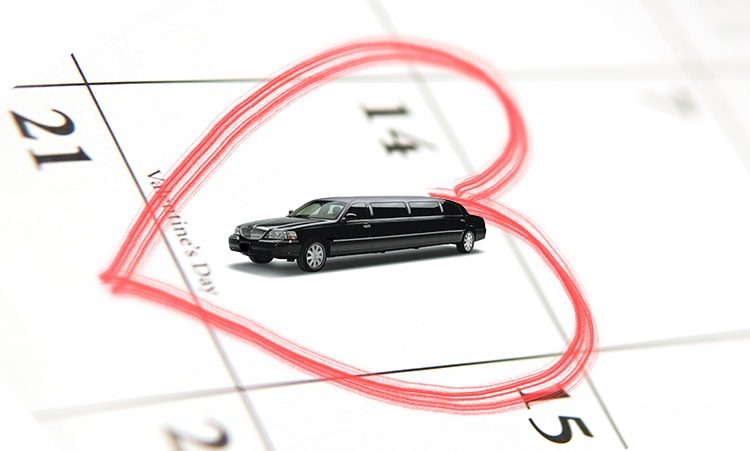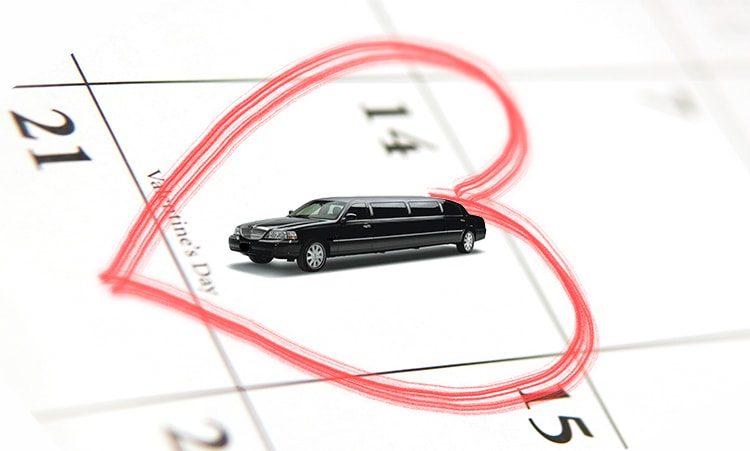 Your Impeccable Choices
Depending on your Valentine's Day needs, several options can be provided appropriate to the extent of your excursion.
Party Bus – Have a blast with your friends on the big day with a "Party Bus Limo". Tour the town as you party the night away with ample room and great accommodations.
Stretch Limo – Release your inner celebrity in a "Stretch Limo". You will get that "power couple" feel when you arrive at your favorite destination for the evening. Just when you thought a luxury limo was only for the "rich and famous", you find that stretch limos are surprisingly affordable.
Stretch SUV – If you plan on doing it big, nothing beats a "Stretch SUV", which may accommodate 4 to 6 couples. Ride to a great restaurant or party spot in a stylish vehicle and be the envy of all.
Luxury Sedan – Give all of your attention to each other in the comfort and luxurious surroundings of a "Luxury Sedan". The amenities of this vehicle are perfect when it's just you two. Let someone else do the driving for a change.
SUV – An SUV is the best ride solution for at least two couples. It is a contemporary option that offers a quiet intimate ride.
Premium Sedan – If you want the ultimate in luxury, a "Premium Sedan" is the ride for you. For luxury transportation and amenities, only the best will do.
Quality Limo Services
You won't regret hiring a limousine provider that offers courteous, professional services for you on Valentine's Day. Drivers will collect you from wherever you are and give you safe transport to wherever you like. Spotless interiors and exteriors will assure you a premium ride that caters to the personal timing of your evening. Prices can be customized to your affordability and the availability of the limo of your choice.
Some limo services offer packages that are inclusive of sightseeing, tours, concerts and shopping. The great thing about limo services on Valentine's Day is that they cater to way you have planned and scheduled your evening.
The Benefits of Early Reservations
On a popular day like Valentine's Day, it is imperative to book your limo early. This way you are assured to get the limo of you choice and the package that best suits your needs for the day or evening. The best time frame to book is 3-4 weeks ahead to be sure that your rental is available on that day and for the times you've planned for service.
When you plan for a large group, like 12 or more, you want to know that the more exotic vehicles are available to accommodate everyone in a comfortable manner. Motorcoaches are a great option, as they offer such amenities as, wrap-around seating. In any instance, make sure you provide the the limo service with as much detail as possible about your Valentine's Day plans.
Romance is Eminent, But Safety is First
So you've planned your Valentine's evening with no stones unturned. You've made your list and checked it several times, making sure that the evening goes as you have perfectly planned it. While that takes a load off the planning phase, it is important to know that your limo booking is with a legitimate limo company. Make sure that they are properly licensed, insured and registered. If the limo company has difficulty in presenting their credentials upon your request, you may want to choose another limo rental company. Don't let the excitement of the event overshadow your need to be assured of legitimate services for the money.
5 Tips to Travel Stress-Free
If you want to travel and have a stress-free time, you will want to understand a few things about traveling. Now, if you want to go with the flow, you can. But, you are going to end up with annoying situations. At the same time, if you are traveling and don't take some time to plan, you will end up wasting time. Here are five tips to stress-free travel.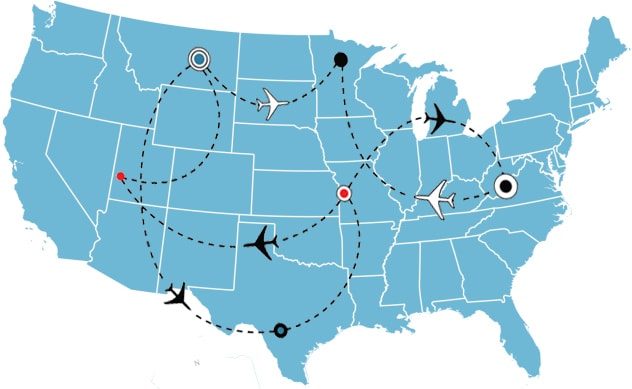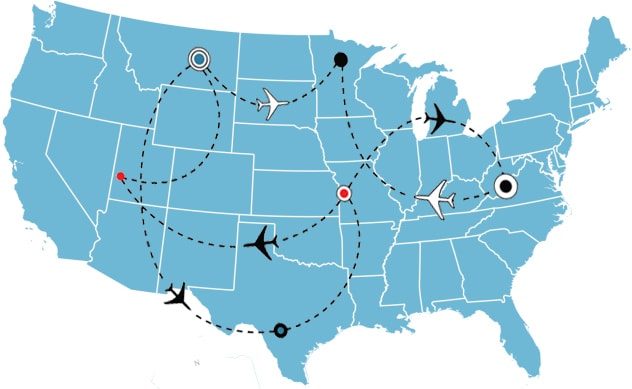 Use a limo to get places: Without a doubt, if you land in a foreign country or a new city, you won't want to run out and hail down a cab. At the same time, while buses are inexpensive and somewhat interesting, they are stressful. Luckily, if you hop in a limo, you will get the ultimate experience. Furthermore, you can chat up the driver if you want. Of course, you can also sit back, relax and enjoy the comforts of the limo. Either way, by taking a limo, you will enjoy a nice ride to your destination.
Don't try to do too much: If you are in a new land, you will probably want to see it all within a few short days or weeks. But, this will leave you tired, stressed and in need of some rest. For this reason, when making plans, you should opt to take it easy and remember to take time to enjoy a slow day or two. By doing so, you can live like a local and take some of the stress out of your trip. Simply put, your vacation should be fun and stress-free, and you can remove the stress by remembering to have fun.
Try to bring only one carry-on bag: If you can, you should try to limit your luggage. Think about your arrival in a new place. Do you want to lug a heavy bag around? If not, consider bringing a large backpack. By packing lightly, you will save a lot of time as you won't need to wait at the luggage carousel. Then, when you hop in the limo or walk to your hotel, you won't worry about lugging a bag around, which will take a lot of stress out of your trip.
Remember to carry local currency: Yes, if you are in a foreign country, you can probably use credit cards. However, oftentimes, your card will not work all the time as many vendors will have out of date machines. If this happens, you will either have to skip buying the item or dinner. Worse yet, if you need to pay for small items and don't have any cash, you will waste a lot of time. Luckily, if you have an ATM card, you can easily get more cash out.
Learn a few words: If you can, you should learn a few words in the local language. Then, when you are trying to talk with someone and ask basic questions, you won't stress out. Think about it, if you can ask where the bathroom is, you will take plenty of stress out of your travels. Plus, it's kind of fun to learn new words and phrases in a different language.
If you follow these five tips, you can enjoy a stress-free trip. Fortunately, none of these tips will cost you a lot of money or time.
Most Expensive Cars in the World
Most people are satisfied driving a sedan or a mini van made by Honda or Toyota. But for some, this is not enough. They need something bigger, faster, sleeker, and, above all, more expensive. This article will highlight some of the most expensive cars and limousines currently on the market.
Hennessey Venom GT Spyder
The Hennessey Venom GT Spyder is a sleek car with a carbon fiber body and wheels. It can go from 0 to 186 miles per hour in just under fourteen seconds, achieving a Guinness world record for this engineering feat upon its release in 2010. The car costs an incredible 1.1 million dollars. While this may seem pricey now, it is nothing compared to some of the other cars you are about to see.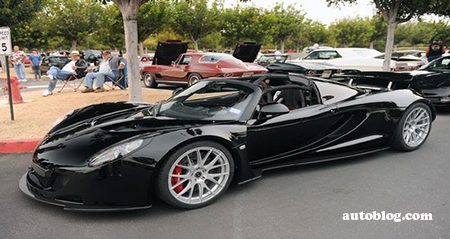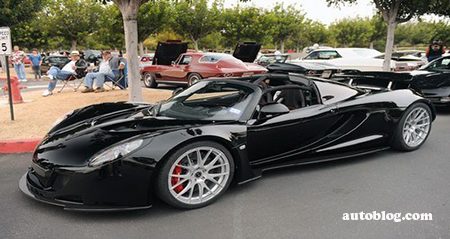 Ferrari LaFerrari
The Ferrari LaFerrari is a beautiful hybrid supercar that screams wealth, complete with doors that open upwards. It was released as a limited edition car in 2013, and only 499 units were built. Each LaFerrari cost 1.7 million dollars. Needless to say, only the richest drivers and collectors were able to afford one.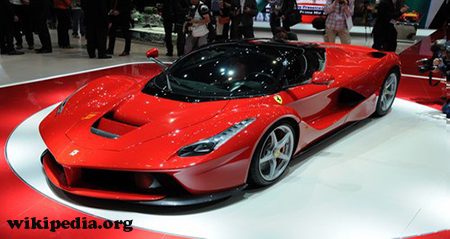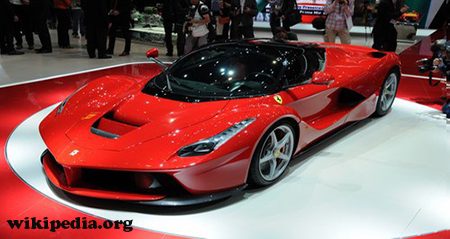 1966 Gurney Eagle Mk1-Weslake
The Eagle Mk1 is a one of a kind American Formula One race car, equipped with a V12 powered engine. The car was driven by Dan Gurney in the 1967 Belgian Grand Prix. He won the championship that year, and the car was never driven again. The Eagle Mk1 recently sold for 3.74 million dollars, an incredible price.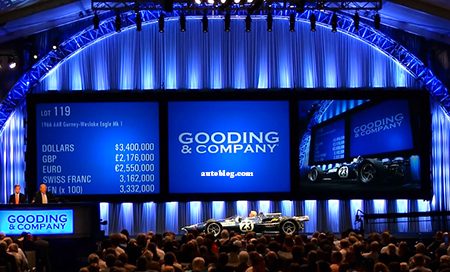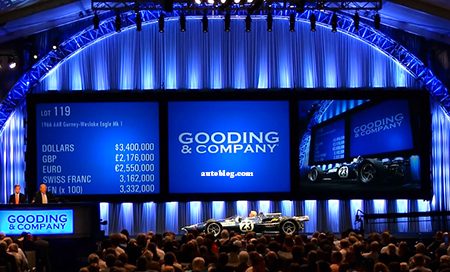 Koenigsegg One:1
The Koenigsegg One:1 was presented for the first time recently, in March of 2014 at the Geneva Motor Show. Koenigsegg claimed that the car is the world's first megacar, an upgrade from the supercars that currently exist. The Koenigsegg One:1 is priced at 2 million dollars.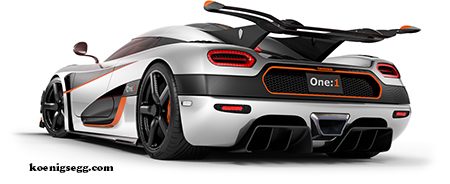 Aston Martin One-77
The Aston Martin One-77 is a car made by the British car mogul Aston Martin. The 2 door coupé is long and smooth, without the same sharp corners that cover many supercars today. The car was a limited edition release. Only 77 of them were made, hence the 77 in the name. Each of them sold for an amazing 2 million dollars.

Ferrari F60 America
The Ferrari F60 America is a supercar made by Ferrari to celebrate Ferrari's 60th year in America, leading to the 60 America in the name. The car is able to accelerate from 0 to 60 miles per hour in just over 3 seconds. Only 10 units of the F60 America were made, and each sold for 3.2 million dollars.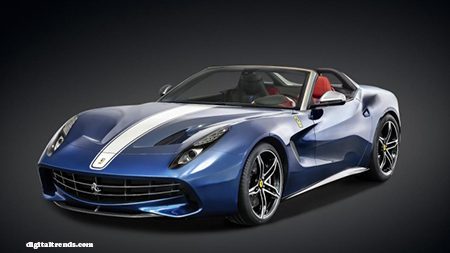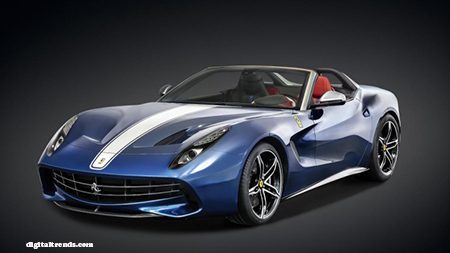 Bugatti Veyron
The rounded Bugatti Veyron holds the Guinness World Record for the fastest street legal car in the world. It can get up to 268 miles per hours using the two V8 engines that power it, but the fuel tank is only big enough to maintain this incredibly speed for 12 minutes. The Veyron was developed by Volkswagen and manufactured by Bugatti Automobiles S.A.S. The car costs 2.45 million dollars, a reasonable price considering only 30 units of the car will be made.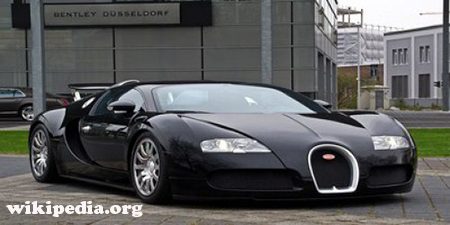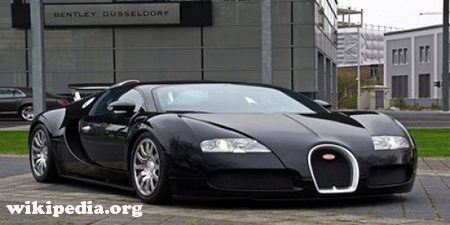 W Motors Lykan Hypersport
The Lykan Hypersport is made by a Lebanese company founded in 2012. The car is an amazing example of automobile engineering with a futuristic look, powered by a twin turbo flat six engine. In 2.7 seconds, the Hypersport can get up to 60 miles per hour. The sports car costs 3.4 million dollars, making it the third most expensive car to ever be made.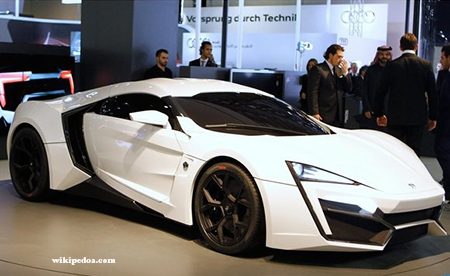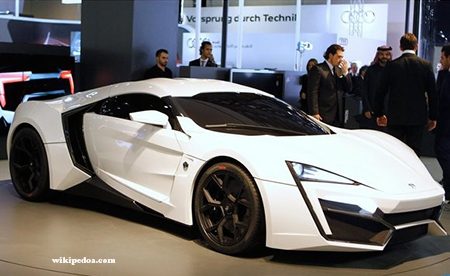 1962 Ferrari 250 GTO
The Ferrari 250 GTO is the most expensive car to ever be sold at an auction, and is far more expensive than any other car on this list. The red car has a classic sports look, and sold for 34.65 million dollars in August of 2014. This broke the record for most expensive car sold at an auction by over 3 million dollars.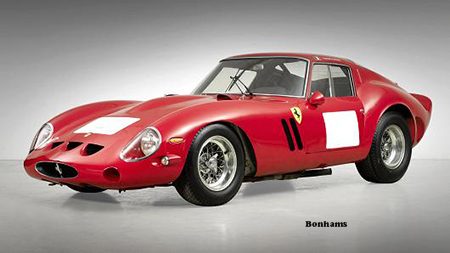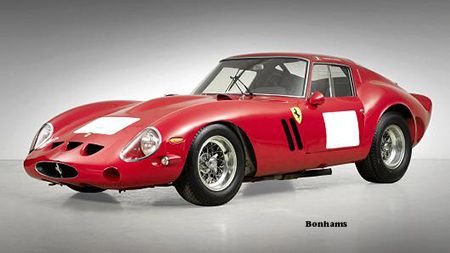 Top 10 Longest Limousines
Whether you're dreaming of the big time or your big day, it's a virtual guarantee that your dream of grandeur involves a limousine. From movie premieres to marriages, they're the biggest of rides to celebrate the biggest of days. Here are the top ten to use in your most extravagant fantasies.
10. The Beast
The Beast, also known as the Presidential State Car, may not be the longest limo ever built, but it does carry some of the world's most powerful passengers. Reserved for use by the President of the United States, its standard features include:
Military-grade armor
A sealed interior with its own oxygen supply
An automated firefighting system
These are just a few examples of the many and varied protective measures included in this advanced Cadillac One.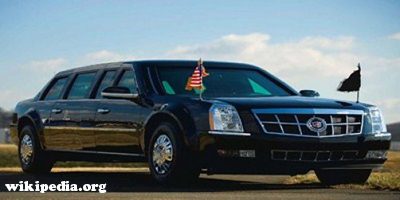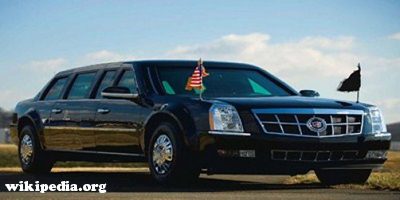 9. The Batmobile
Based on the design of the Corvette and inspired by its fictional counterpart in Tim Burton's 1989 and 1992 Batman films, you simply can't feature the world's best limos without including this one. In it you'll find:
A jet engine
Both rocket and missile launchers
Rear brake-assisting flaps
And even safety measures like a controlled gasoline connection and wheels that can eject if the vehicle's damaged.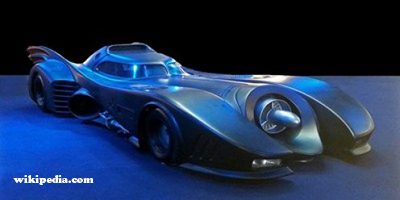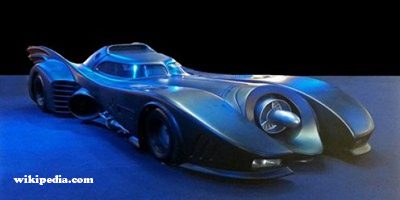 8. The 727 Limo
Going from the cool to the funky, the 727 limo is just what you'd think (but perhaps not believe) it to be – a Boeing 727 Jet that's been turned into a street-legal limousine. Check out what's inside this one:
A dance floor
A mirrored ceiling
A fog machine
That's right, you can get down with up to 50 of your friends while dancing your way down the highway in a jet on wheels.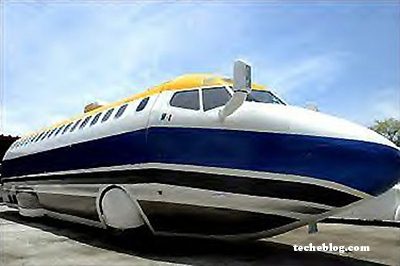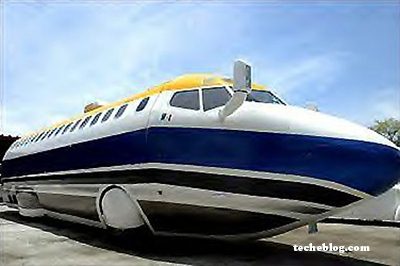 7. The Ferrari Limousine
There's really only one way to match the prestige of owning a Ferrari, and that's by owning a Ferrari limousine. Known as the 360 Modena Ferrari stretch limo, it may not be as big as a 727, but it's almost as fast as the ones that can fly! Check out these specs:
It puts out a total of 400bhp
It's got a top speed of 180mph
It goes from 0-60 in 6 seconds
That's right, you can rocket up to 8 people to 60mph in 6 seconds when you're behind the wheel of a Ferrari limo.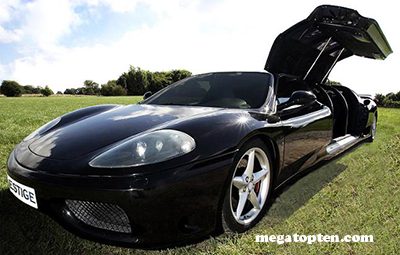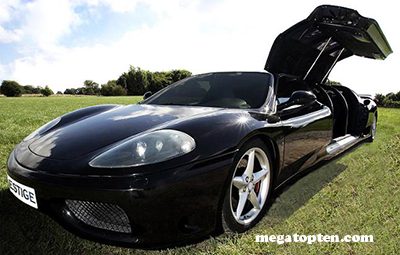 6. The Lamborghini Limousine
Still a concept at the time of this writing, it's only fair to mention the Lamborghini Limo along with the Ferrari above. In addition to plasma screens and a surround sound system, this stylish machine also features:
A 6.5-litre, 700hp V12 engine
Four scissor doors
A full champagne bar
And even built-in iPod docks. Limousines may represent the good life, but this one takes it to a whole new level.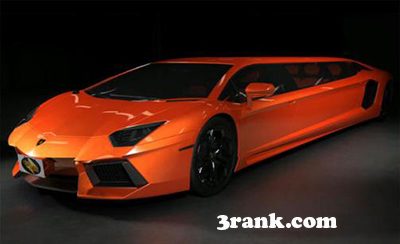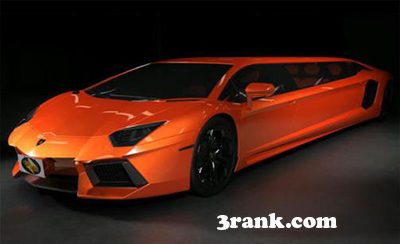 5. The Grand Prix Limousine
This one doesn't just look fast – it's a stretched Formula 1 car, and it's the fastest (street-legal) limousine on Earth. Have a look at these accolades:
A top speed of 300km/h (or about 186mph, barely edging out the Ferrari limo
A Guinness World Record for the fastest speed reached by a limo
Fourteen pending international patents
Seven people (including the driver) can fit into this machine for the ride of their lives. Talk about a supercar!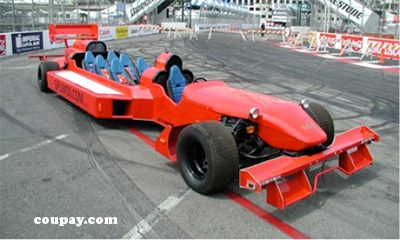 4. The Limousine Tank
If you thought The Beast was a hardcore machine, get a load of this. It's not just one tank, it's two! Two Vickers 432 APCs were welded together to make The Limousine Tank, with features like:
An 8L Rolls-Royce engine capable of using either petrol or diesel
An estimated four (4) miles-per-gallon
A blazing top speed of 40mph
Okay, so it may not get around like the stretched supercars we just mentioned. It's a tank. Who's going to mess with you for driving this thing below highway speed?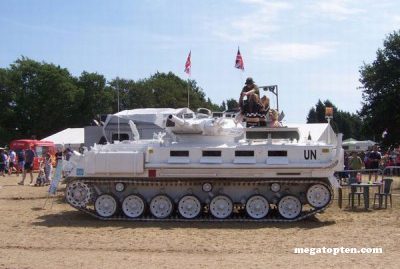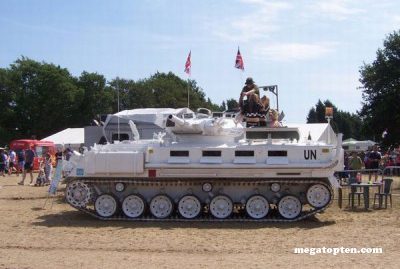 3. The Triple-Axle Hummer Limo
Hummer limos are all the rage, but this is the biggest one ever built. If the president's limo wasn't already called The Beast, this beast would most certainly deserve the title. Up to 32 passengers can enjoy features like:
VIP lounge
A dance floor
Multiple bars
And, of course, the obligatory plasma TV. This unique machine is what every luxury Hummer limo wishes it could be.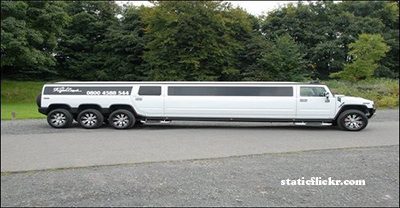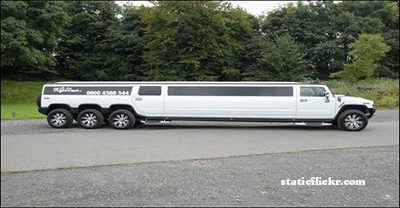 2. The Midnight Rider Limousine
Owning the Guinness World Record as the world's heaviest limo, it was designed in 1986 and can host up to 40 passengers in its three lounges. Look at these dimensions!
It's 70ft long
And 13ft high
With 22 low-profile wheels
This serious machine is quite aptly named. When your limousine makes the Hummer next to it look like a toy, you know you're doing something right.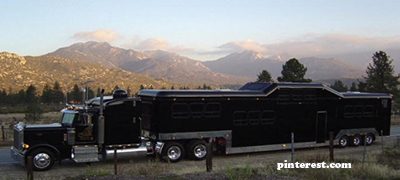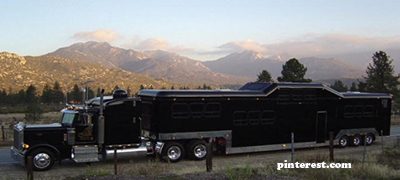 1. The World's Longest Limo
Ladies and gentleman, this is it! The world's longest limo was built in Burbank, California by Jay Ohrberg, and it measures an amazing 100-feet long. It has 26 wheels and two driver cabins, but that's not all. It also features:
A spa
A swimming pool
A king-size bed
And a heli-pad. Yep, a heli-pad. Like for a helicopter. Why would you want to land a helicopter on your limousine, you ask? Well, to that we say, why wouldn't you?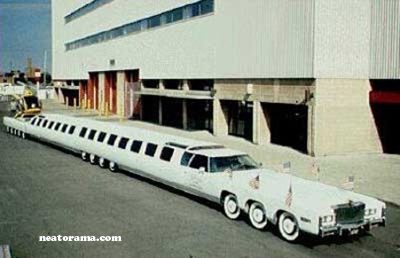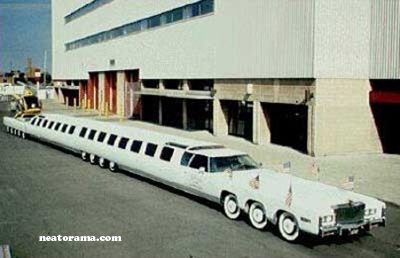 There you have it, the world's ten biggest, craziest and, of course, longest limousines. Most people will go through their lives having never set foot in any of these miraculous machines, so if you ever happen to have the chance to ride in any of the limousines in this list, take it!
Tips for Preparing for Birthday Party Bus Rental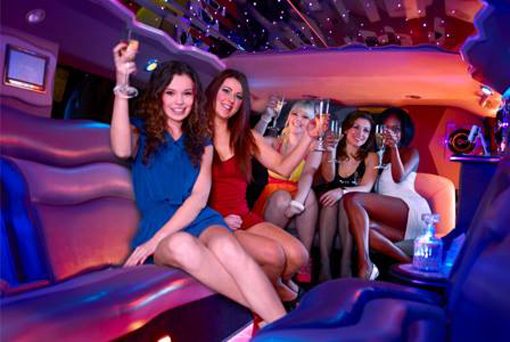 Every year, people tend to throw the same old stale birthday parties for their family and friends. Part of the problem is that they start having difficulty coming up with unique birthday party ideas. When this happens, it's a great time to consider renting a birthday party bus. A birthday party bus definitely provides a unique experience and it comes with many advantages.
Some of those advantages include elimination the stress that comes with providing transportation and being able to show the birthday person a unique level of care by coming up with the idea. In order to throw the consummate birthday party, there are few tips that need to be considered before renting the party bus.
Plan Ahead – Birthdays only happen once a year and party buses are a popular commodity, especially on weekends. It is critical to plan ahead and secure reservations for your birthday party bus as early as possible. The day before the event, you need to verify that everything is on schedule.
Headcount – You want to make sure you have a solid headcount before you begin your search for the right birthday party bus. They tend to come in a variety of sizes and you may need the time to contact several rental companies before you find one that is able to accommodate the size of your party. You will also want to consider the relevant age group of the party-goers. If the bus is intended for a kids party, you will want to verify that the rental company is willing to accommodate that age group. There may be some liabilities that need to be considered.
Amenities – It would be a good idea to go online and research the different amenities that are available on party buses. Popular amenities include a dance floor, DJ booth, walk-up bar, on-board restroom, a nice sound system, jacuzzi and a lounging area.
Theme and Decorations – As you are interviewing perspective rental companies, it's best to have a clear idea of what type of party you are wanting. The rental company needs to be aware of whether or not there will be any forms of entertainment and what type of decorations are being considered. You will also want to clarify who is responsible for decorating and cleanup.
Details – When you are close to signing a rental agreement, you want to make sure everything is clear about the timing, the price and the expected amenities. Take the opportunity to do a reference check to verify the company's reputation and insurance, and ask to see the party bus in advance. If there is a possibility you might want to extend the time of the party, you have that discussion prior to signing the agreement in order to avoid any misunderstandings. Nothing is going to unravel a birthday party bus experience quicker that hassles and possible legal issues. Finally, you want to make sure you understand the rules regarding alcohol and guest behavior in advance.
A birthday party bus experience is not something that happens everyday. With the proper preparation and planning, the event should go off without a hitch and the birthday person is going to remember that special birthday forever.
Party Bus Rental Ideas for Pub Crawl
If you live in the Los Angeles/Orange County area and have never experienced a legitimate "pub crawl" using the services of an party bus rental, this is something that belongs on your "bucket list". The opportunity to visit some of the areas top bars and clubs without the stress of dealing with transportation issues is priceless. If you have never experienced the joy, here are few suggestions on how to do it up right.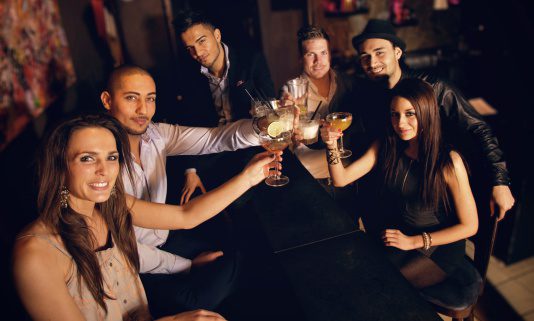 The Party Bus Bar Crawl – Sports Theme
The city of Los Angeles has some of the top sports teams in the country. With the Dodgers, Lakers, Kings, Angels, USC Trojans and UCLA Bruins, there is always an exciting sports event on the schedule. A party bus rental is the perfect spot for a tailgate party. You can start the evening off early with drinks and snacks as your group gets ready to cheer for their local heroes. After the game, it's back to the party bus to get the real party started. As you crawl from first-class sports bar to first-class sports bar, you can bask in victory and enjoy the evening with friends.
The Party Bus Bar Crawl – Beach Theme
With Laguna Beach, Newport Beach, Huntington Beach, Santa Monica Beach and Malibu, Los Angeles and Orange County have some of the best beach destinations in the world. Let your party bus beach party start early in the day at one of the local beaches. You can enjoy the sun and fun while parked just a stone's throw from the ocean. Take advantage of your party bus and hit a couple of different beaches. As evening draws close, you can change into your casual wear and start your party bus bar crawl at one of the many cool beach bars located up and down the coast. The number of great beach bars is simply mind-boggling and the party bus is there to keep the party going.
The Party Bus Bar Crawl – Arts Theme
The arts communities of Orange County and Los Angeles are proud to provide some of the best Broadway-style entertainment on the planet. The night is perfect for suits and elegant evening dresses. Let the evening start early with a few cocktails and hors d'oeuvres on the party bus as you make your way to the theater. After experiencing a first class presentation such as Pippin, Wicked or Kinky Boots, it's back to the party bus to begin your crawl of some of the most elegant night clubs and bars in area, and you can sip fine champagne during your travels. If your lucky, you might rub elbows with a Hollywood star at one of the local night clubs.
By renting a fun and exciting party bus, you are making a statement about the importance of the day. You are letting your family and friends know they are in for a special day/evening. The party bus bar crawl suggestions above are just a few ideas to consider. The reality is that Los Angeles and Orange County are two of the most dynamic communities in the world. If you can't come up with a great theme for your time in the party bus, let the party bus experts light your way.
Tips for Renting A Party Bus to Attend your Favorite Fall Sport
As college and professional football continue to evolve into America's favorite pastime, one of the great pleasures for fans who attend the games is the "tailgate" party. Tailgate parties give fans an opportunity to "meet and greet" prior to the game and build their enthusiasm to a crescendo just before game-time.
One should never underestimate the fun of renting a party bus for friends and family in order to throw a tailgate party in style. Not only will the host become the envy of the other tailgaters at the game, but the event will long be remembered and treasured by all those invited guests. You might want to consider a few tips about renting your party bus in order to make sure everything goes smoothly.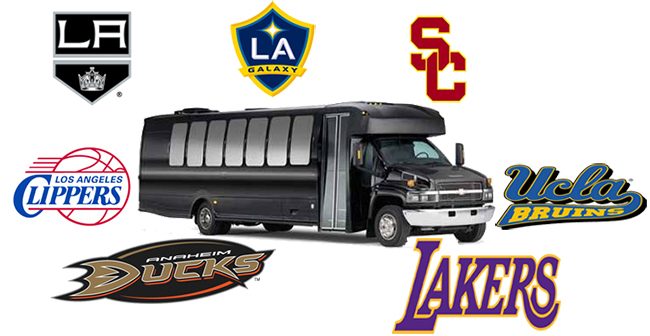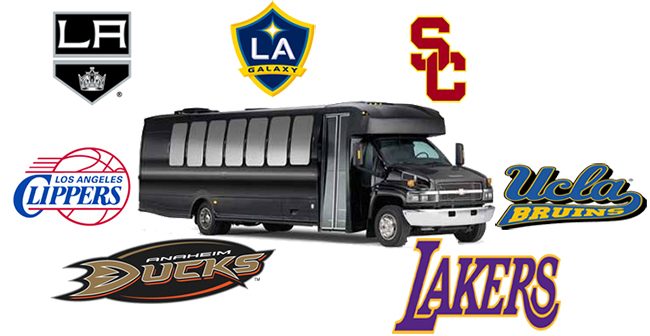 Feasibility – You need to contact the stadium and make sure you understand any possible rules they may have regarding party buses on the grounds. Given the fact that alcohol is most likely going to be involved, you don't want to invest the money in a party bus rental if these are going to be hassles from the stadium staff.
Make a Reservation in Advance – The very moment you have secured tickets for the event, you should begin your search for a party bus. Given its rising popularity, you want to secure reservations as early as possible to avoid being shut out. Most college and pro games have 50,000-80,000 fans in attendance and that's a lot of people who might get the same idea.
Guest List – Since party buses come in a variety of sizes, you want to make sure you have a good idea about how many people you expect to participate in your party so that you have enough space to accommodate them. Keep in mind that tailgate parties usually involve connecting with other outside fans, so you might want to include a few extra heads in your count.
Amenities – Party buses come with a wide variety of amenities. There are some that have dance floors, physical bars, a jacuzzi, big screen TVs, a sound system and an on-board restroom, so decide in advance what amenities you want. Since tailgate parties usually include cooking burgers/dogs/steaks, you want to find out if cooking facilities are available or perhaps some type of gas barbeque hookup might be made available. Also, you want to be clear about who is responsible for providing food, beverages and cleanup.
Due Diligence – Once you have located a perspective party bus, it is important to request references and make sure the driver and party bus rental company have solid reputations and all the necessary licensing and insurance.
Negotiations – Try to negotiate the price as much as possible. You can look for special promotions and package deals. You want to make sure that the time-frame, price and expected amenities are all included in the contract. You should also expect to preview the vehicle prior to accepting any terms. Don't let the details interfere with a great day.
Football fans live in great anticipation of the fall. If you decide to rent a party bus for a tailgate party, you should go all out and make it the event of a lifetime. After-all, how many times a year do football fans get to come together and root for their favorite colors?
See Why The Coolest Parties In Town Are Now Held On A Party Bus
If you are thinking about taking a night out on the town with a bunch of friends, or if you are planning a big get-together such as a reunion or a bachelor or bachelorette party, you may want to consider looking into the services of a party bus rental. Party buses have many benefits, making your night a night to remember for years to come. Here are some of the positive points that you and your friends or family will enjoy by renting a party bus.
The Obvious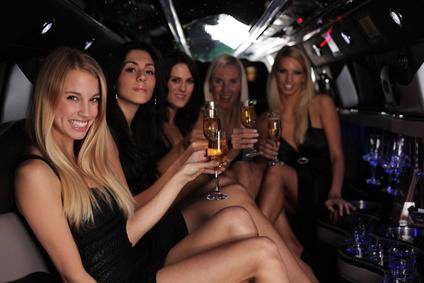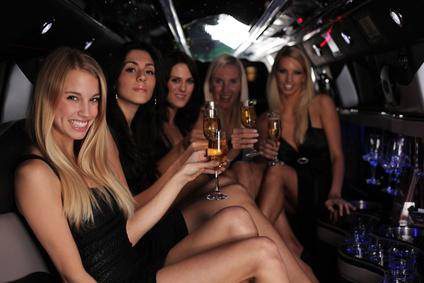 The obvious best reason for hiring a party bus for your event would be the fact that no one in your party will need to drive. Who wants to drive when there is a party going on? This means that no one will need to have the task of being responsible for everyone else by being the designated driver. If everyone wishes to have alcohol, that would be alright to do.
There will be no DUIs for anyone!
You don't have to worry about trying to find a new place if you are unfamiliar with the area or if you do not have directions. The driver will handle all of this for your party. There will be no traffic violations, no speeding tickets and no hassle in trying to find a parking spot.
One Vehicle For All
Since everyone will be together in one vehicle, there will be unnecessary waiting for others in your party to catch up if one vehicle arrives late. There will be no need to pollute the air with several vehicles letting out emissions at the same time. No one will need to spend money filling up their vehicle with gas!
The Party
Inside a party bus, you will feel as if you are in a night club. It will not feel as if you are even travelling. The amenities inside a party bus are pretty impressive. You will have seating that is along the sides of the bus; more like being in someone's living room than in a moving vehicle. The interior will be luxuriously decorated with plush carpeting and soft leather seating.The bus will contain a music system that will make disc jockeys jealous. You will have bass-pumping sound to play whatever type of music your party desires. You will have access to satellite radio with many channels. You can bring your own compact discs if you have specific preferences. The buses are equipped with flat screen televisions to play movies, television, or music videos. If you have special footage you would like viewed, you will have access to a DVD player. The buses have WiFi installed to accommodate your cell phones and laptops. The party doesn't stop there.
There is party lighting throughout the buses to make the feeling of a disco or club follow you wherever you go.
There will be access to a bar for cocktails or champagne.
There will be a refrigerator for snacks.
There will be a restroom for freshening up on the way to the entertainment that your party will be travelling by bus to go visit.
With all of the features on the bus itself, why would you want to get off to go somewhere else? the bus has everything needed right on board! It will be a tough decision!
Best Places to Visit in Los Angeles in a Party Bus
As you may know, Los Angeles is the second biggest city in the United States. As such, there are many different activities available, to the point where any tourist or resident will never run out of sites to see and things to do.
One great way to experience as much as you can of what this exciting city has to offer, is to travel to different sites on a party bus. If you have several people with you, you can both enjoy your time on the party bus and travel to multiple destinations in one trip.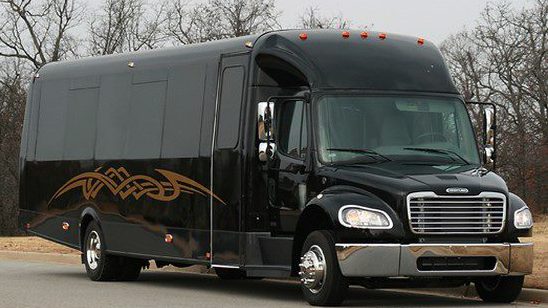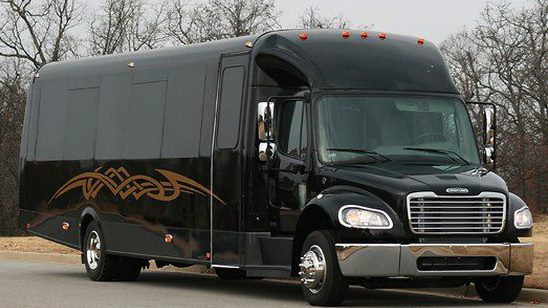 If you and your crew are a fan of shopping, you should definitely take that party bus over to Rodeo Drive. You may or may not be able to afford the things that are there because most of the stores are high-end boutiques with a lot of designer labels. However, even mere window shopping in this great atmosphere can be a lot of fun. You can see items designed by Valentino, Burberry, and Roberto Cavalli, among many, many others. The Beverly Hills Hotel is also in this location.
If you are fans of movies, you will definitely want to make a stop at the Hollywood Walk of Fame. Almost 2,500 celebrities' names are written in gold on pink terrazzo embedded into the ground. You may enjoy seeing the names of your favorite celebrities here in person. You may even want to plan to see a star ceremony, if you are there at the right time.
If you enjoy music, one great option is to see a concert at the Walt Disney Concert Hall. There are many different types of concerts offered throughout the course of the year. If you like orchestra concerts, you can choose a night when the Los Angeles Philharmonic will be playing.
Disneyland is another highly recommended stop that you make, although you will probably want to spend a day here. Whether you have children with you or the bus is full of adults, you can enjoy a walk down Main Street USA to experience a wide variety of atmospheres. You can also spend some time with your favorite Disney characters. There is an almost endless variety of rides, tours, and other activities that you can enjoy. There is even a Bakery Tour, hosted by Boudin Bakery.
At night, you can take the party bus to a variety of different places, depending on your tastes. If you enjoy comedy clubs, you can trek over to the Upright Citizens Brigade Theatre, which features multiple shows per night. There are different comedic performances that you can enjoy, including various improv, standup, and sketch shows. There will be performances by famous comedians, as well as possibly equally entertaining performances by amateurs. If you enjoy clubbing, and everyone on your bus is of age, you can also go over to Avalon, the premiere nightclub in the city. Here, you can see a concert, or even have a private party with your entire group. There are different events scheduled almost every night here. If you would consider yourselves more hipsters than conventional partygoers, you may prefer to visit The Smell. There are many different nightclubs in Los Angeles that you can try out, but these are two of the most popular.
Although the options in Los Angeles are virtually endless, the above include just a few of the best places you can visit in the city in a party bus. Next time you are in Los Angeles, you should definitely give both the party bus and these sites a try. Depending on how long you are able to keep the party bus, you may or may not even be able to visit all of these sites. Regardless of which ones you visit, you will almost certainly find the experience to be well worth it.
Top 10 Checklist Before Renting a Limo
The use of a limousine can be a great way to enhance a special event like a wedding or to provide a convenient mode of transportation. What most people don't realize that is there are many things to consider before entering into a rental agreement with a limo company.
Given the circumstances and importance of making the right decision, a top 10 checklist would be a very efficient way to make sure all the bases are covered.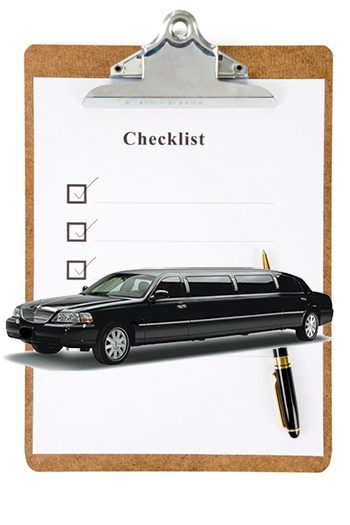 The Budget – Limousines rentals are luxury items that come in all sizes and shapes with a wide range of prices attached. Before you begin looking for the right match, it is essential you establish a budget and adhered too it in order to avoid any unpleasant financial surprises.
The Event – Limousines can be used for any occasion ranging from simple transportation to the airport or a business meeting up to an extravagant party vehicle. It is important to match the event to the type of limo to be rented. For example, a Hummer or party limo might be inappropriate for an elegant wedding mode of transportation. Likewise, you wouldn't hire a small limo if the vehicle is intended to be use for a party.
Headcount – It is critical to get an accurate headcount on the number of people to be occupants in the limo. Because limos come in a variety of sizes, they are usually available for anywhere from 2-20 guests. You just want to make sure that everyone is comfortable while traveling in the limousine.
Limousine Company's Reputation – Limos are carrying a precious commodity, you and your family and friends. You want your driver to be safe, punctual and professional. It may take a bit of investigation, but ask for references and do some online research to establish whether or not the limo company and driver's reputation are in good standing with the proper insurance and licenses.
Scheduling – In order to secure the right limo type and good pricing, it is extremely important to plan ahead and try to reserve in well advance if possible. This increases the likelihood that the type of vehicle you have in mind will be available for your event.
Custom Features and Requests – Some customers like to request drivers dress and act a certain way. They may also want the limo to contain specific amenities (jacuzzi, sound-system)) or products (food and beverages). You should make sure all requests are made to the limo company in writing in order to avoid any misunderstandings. These items will be built into the price and you want to make sure you are getting what you pay for.
Preview the Car – Before signing any rental contract, it is critical that you ask to see the vehicle being offered prior to the day of the event. If anything looks out-of-order, you should request adjustments at that time because it may be too late to make changes on the day of the rental.
Negotiating the Price – The limousine business is highly competitive. Therefore, limo companies are usually willing to negotiate on the hourly rate or offer a package deal. You should take the time to get the best deal possible and make sure you completely understand everything that is being included in the price. Also, you should make sure you understand whether or not the deposit is refundable.
Signing the Rental Contract – You need to thoroughly review the contact prior to signing. You should make sure you understand and agree to all the terms or request changes.
Checking In – Do yourself a big favor and call the limo company one day before the event and make sure everything is on schedule. With a day to go, you may still be able to find an emergency replacement.
Once everything is set, the only thing you and your party need to do is show up and have a good time. The proper planning and thorough research should be enough to avoid any last-minute disasters.
Airport Limousine Rental Services
When you need to use our LAX (Los Angeles Airport) limousines services, it does not matter who you are because you will always get no less than uncompromising and impeccable service you a can expect from a top-luxury transportation service. ULC are a limo service that will provide you with unsurpassed luxury and sophisticated transport that is always on time and ready before you. United Limousine and Charter, Inc. (ULC) is a LAX limo service that offers fun, classy and reasonably priced transport that is second to none. ULC present a LAX limo service in fashionable vehicles where the complete family is able to enjoy themselves, which are operated by pleasant, skilled and proficient drivers who knew the hotspots and delivered the same class and style that customers demand from a limousine service, while still being reasonably priced for everyone.

ULC started out with only two limousines but this number has advanced into a fleet of twenty-five due to the incredible demand for its incomparable LAX limo service. All the vehicles are designed and custom-built by ULC based on advice from clients and drivers, making them one-of-a-kind to the company and unseen anywhere else. The vehicles are equipped with brilliant features, such as Karaoke, gaming systems, poker tables and high end sound systems and have been shown on popular shows such as MTV Punked and Elimidate.

While the LAX limo service boasts fleets with brilliant entertainment features, all the vehicles also come equipped with state-of-the-art safety features to guarantee customer satisfaction and are habitually used by celebrities as the choice transport to the Grammy, Oscar and MTV awards shows. ULC continues to dominate the industry of LAX limo service and is continually a few steps ahead of the competition – a trend which can only continue. Utilize this classy, luxurious LAX limo service to attend sporting events, corporate gatherings and meetings, prom, funerals, conferences and special events.

You can also travel in comfort during airport transfers, when spending a night out in the town, for meet and greets like the arrival of a new baby and for the duration of shopping trips. There is never a good justification to miss out on a brilliant, comfortable and luxurious transportation occasion, especially with a fantastic LAX limo service such as ULC. Make your booking today at www.ulclimos.com, and allow yourself to experience the luxuriousness and class of one of the skillfully designed and spacious vehicles in the fleet.

If you don't have anywhere out of the ordinary to go or a celebrity gathering to attend, don't let that make you miss out on a brilliant opportunity to experience luxurious transport. Simply book the LAX limo service to do a little sight-seeing at www.ulclimos.com. Southern California has so many sights to see and one of ULC's professional chauffeurs and travel connoisseurs will introduce you to all the wonders of the neighborhood on a guided tour in a limousine. The LAX limo service is unequalled and guarantees you unlimited satisfaction when you choose to travel in one of its feature-filled limousines.

Limo Rentals for Any Event

Have you ever wanted to travel in luxury and arrive in style but could never afford it? United Limousine and Charter, Inc. (ULC) is a limousine service in Los Angeles that delivers fun, classy and affordable transport that is second to none. ULC was founded in 2004 by Brandon Jacobian to provide a limousine service in Los Angeles in fun vehicles where the entire family could enjoy themselves, which were driven by friendly, skilled and professional drivers who knew the hotspots and delivered the same class and style that customers expect from a limousine service while being affordable to all. ULC started out with only two limousines but this number has grown to a fleet of 25 due to the high demand for its exceptional limousine service in Los Angeles. All the vehicles are designed and custom built by ULC based on advice from clients and drivers making them unique to the company and unseen anywhere else. The vehicles are equipped with great features such as Karaoke, gaming systems, poker tables and high end sound systems and have appeared on popular shows such as MTV Punked and Elimidate.

While the limousine service in Los Angeles boasts a fleet with great entertainment features, all the vehicles also come equipped with state-of-the-art safety features to ensure customer satisfaction and are regularly used by celebrities as the choice transport to the Grammy, Oscar and MTV awards shows. ULC continues to dominate the industry of limousine service in Los Angeles and is always a few steps ahead of the competition – a trend which can only continue. Use this classy, luxurious limousine service in Los Angeles to attend sporting events, corporate functions and meetings, prom, funerals, conferences and special events. You can also travel in style during airport transfers, when spending a night out in the town, for meet and greets like the arrival of a new baby and during shopping excursions. There is never a good excuse to miss out on a great, comfortable and luxurious transportation opportunity especially with an exceptional limousine service in Los Angeles such as ULC. Make your booking today at www.ulclimos.com and allow yourself to experience the luxury and class of one of the beautifully designed and spacious vehicles in the fleet.

If you don't have anywhere special to go or a celebrity event to attend, don't let that make you miss out on a wonderful opportunity to experience luxurious transport. Simply book the limousine service in Los Angeles to do a bit of sight seeing at www.ulclimos.com. Southern California has so many sights to see and one of ULC's professional chauffeurs and travel experts will introduce you to all the wonders of the area on a guided tour in a limousine. The limousine service in Los Angeles is unparalleled and guarantees you absolute satisfaction when you choose to travel in one of its feature-filled limousines.

Choosing the Perfect Limo Rental Service

Choosing The Perfect Los Angeles Limo Service

There are a few special events where you would want to consider using a limo service. But with all of the Los Angeles limo services available, it can be hard to figure out which one is right for you. Follow these few tips to help you choose the perfect Los Angeles limo service for your needs, and make sure that you're prepared before you hire a limo service.

First, decide if the event is worthy of hiring a Los Angeles limo service. There are many different events where a limo service would be appropriate, but there are far more that wouldn't be. A special event such as a wedding, a formal dance, an extravagant party, or a special night out on the town could all warrant the use of a Los Angeles limo service. Sometimes, a limo might even be in order for a birthday party or a concert to make the experience more enjoyable.

If you know that you have a good reason to hire a Los Angeles limo service, the next step is to do some research to find out what the different limo services have to offer. Different Los Angeles limo agencies have different fleets of limos, cars, and busses, and each one is unique. Some limos can come with nothing special on the inside, and look like traditional cars that have been extended. On the other side of the coin, some limos are incredibly intricate on the inside, with fully stocked bars, light displays, televisions, and radio systems that envy those installed in houses.

Once you know the type of limo you are looking for, start checking with some of the Los Angeles limo in the area to see if they have something they can offer you. You should do this well in advance of the event that you are planning on using the limo service for. Los Angeles limo agencies can book up fast, especially around the time of major holidays and events, such as senior prom season. If you don't plan well in advance, you can find yourself stuck with a limo that doesn't meet your needs, or worse, none at all.

When you know what type of limo you are looking for, start researching some of the Los Angeles limo agencies in your areas. Asking friends and family for recommendations when you've never used a limo service before is a good idea, especially if they have a prior relationship with a Los Angeles limo agency. This way, you will know you are dealing with a reputable company.

When you have found a good Los Angeles limo agency and you have found the limo that you are looking for, book your limo as soon as possible. At least a couple of weeks in advance is the best time to do so, so that you can ensure the limo is reserved for you and not booked with anyone else, and so that both you and the agency are aware of when you need the limo for. Double check your reservation with the Los Angeles limos service a day or two before the reservation date, to make sure that everyone is on the same page. Then, enjoy your ride in style!

How Research Limo Rental Companies

How to use a Los Angeles limo rental

Riding in a limo can be a lot of fun, and most people don't get to ride in one every day. Even in California, a Los Angeles limos rental is usually reserved for special occasions, big events, business purposes, or for celebrities. Limos can add a touch of class to even the most boring occasion, and are particularly popular for events like weddings, bacholerette parties, birthdays and prom night.

Trying to rent a limousine can be daunting for some people, especially if they have never gone through the process before. But reserving a Los Angeles limo rental doesn't have to be complicated; by following a few simple rules for Los Angeles limo rental, you'll be able to handle renting a limo like a pro when the occasion arises.

For starters, decide what type of limo you want and need. Los Angeles limo rental companies offer a wide range of limousines, cars, and busses that you can rent, and it can make your decision tough if you don't know what you're looking for. First, figure out how many people are going to be in the limousine. For a small group of people, like two or three, a luxury town car may be a better choice, both economically and environmentally. For larger groups of people, see what larger vehicles a Los Angeles limo rental service has to offer, like a stretch limousine.

Once you know the size and the type of ride you need, the next thing you need to determine is how long you need the limo rental for. Many Los Angeles limo rental companies have a specified minimum amount of time that you must rent a limo for, especially for weekends and special events. If you are renting a limo during prom season or near the holidays, don't be surprised if you find the limo rental company has upped the minimum time for rentals for the occasion.

A good rule of thumb when determining the time you need a limo rental for, is to estimate the time you will be at the event you need the limo for and the time it takes to arrive and return home, and adding an extra hour on each end. This way, you have plenty of time to compensate for if you get an early start, and a ride home if you're running late from the event.

Negotiate the hourly price for your rental. Many times, limo rental agencies are willing to cut a deal for new customers, and for repeat business, especially if you refer new customers to them, or use them for multiple events in a short amount of time. Bargaining a lower hourly price for your limo rental can save you a lot of money, especially when it comes to the higher-end model limousines, which can get as high as $200 an hour for renting.

Above all, make sure you trust your driver. There have been a few horror stories about limo drivers making foolish mistakes that precluded the passengers from attending their prom, or being late for their wedding. Make sure the Los Angeles limo rental agency you choose is reputable, and comes with good recommendation. Never choose a limo agency based on their affordability, because more often than not, you'll get what you paid for.