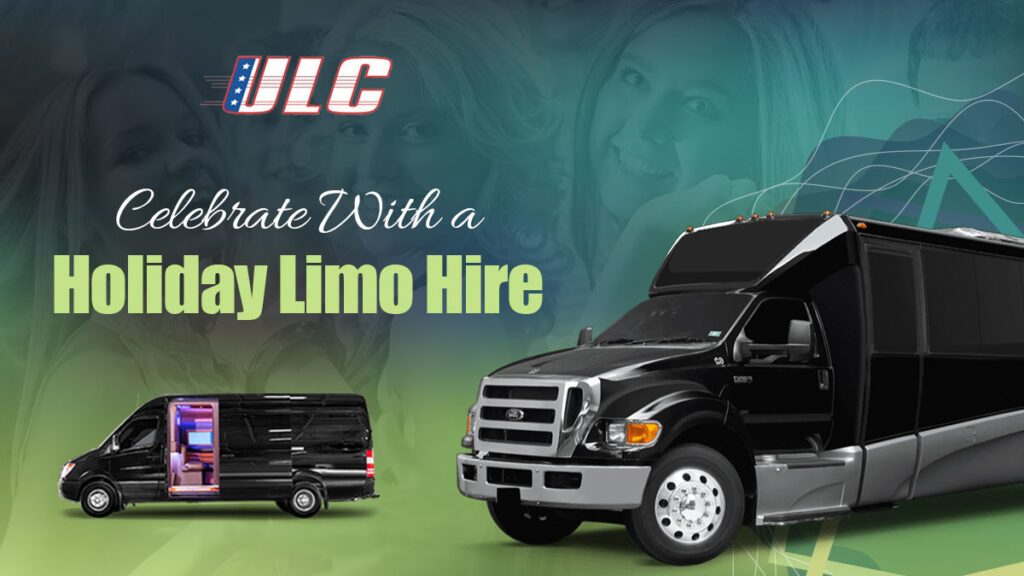 Should hire a limousine service throughout the holidays
Thanks to Limo Rental services, you and your friends or coworkers will arrive promptly, dry, and in high spirits.
What Makes Traveling In A Party Bus Orange County So Special?
Party bus rentals improve everyone's mood! A limo's interior is designed with elegance in mind. A tiny bar, stunning lighting, and luxurious leather seating create a festive environment. Your preferred playlist may be played on a high-end sound system and can show movies or slideshows on the TV.
ULC party buses relieve the burden of navigating the city's parking and traffic situations. You'll feel like a rock star, along with your friends and coworkers.
Holiday Party Bus Events
Everyone considers renting a party bus for their wedding, but there are other occasions when doing so makes sense. Only a professional limousine service will do. Consider these factors while choosing a holiday limo or different kind of transportation:
The busiest time of year to travel is around Thanksgiving. On crowded holidays, we consider the traffic! For you, we can handle the driving. May have family fun by renting a party bus together.
Company Holiday Parties: Rent a bus to move the office holiday party around. Everyone stays happy and gets home safely, thanks to it.
Christmas: A party bus' lovely illumination will complement the festive mood. Rent a limo to host your holiday party. You and your guests may have a beautiful holiday party without worrying about cleaning the home or forgetting the cranberry sauce.
The ideal method to ring in the new year is on New Year's Eve. Take a ride in a posh party bus limousine, sip champagne, and have a wild time out.
How to Reduce Party Bus Rentals Cost
Typically, you rent by the hour. Accordingly, it begins when the driver picks up the first passenger and concludes when the final passenger is dropped off. Your rental period will be cut short if everyone can gather in one location.
To fill the chairs, get a precise count of the attendees. A waste of money would be unused seats. A party bus rental during the holidays is a terrific idea. Another way to save money is to schedule an event during the week rather than the weekend. Locate a limo company that provides discounts and bundles.
A Party Bus Rentals Guide for Your Wedding Anniversary
Request quotes from various local party bus companies. Please give them the number of guests, the anniversary date, the number of hours you'll need to hire, and the location. You should receive quotations reasonably soon.
For all of your party bus events, ULC Party Bus Limo is ready. Vehicles suited for special occasions are included in the transportation services, and this may apply to corporate gatherings, athletic events, bachelor parties, and birthday celebrations.