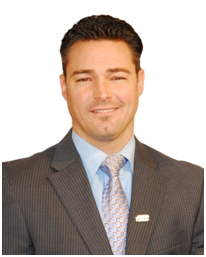 ULC's CEO, Brandon J. Jacobian
Mr. Brandon Jacobian graduated from California State University Long Beach in 2000 with his Bachelors in Finance. Immediately following graduation and four years as a cadet, he was commissioned as a 2nd Lieutenant in the United States Air Force. In this capacity, he was responsible for performing internal audits to ensure the base's readiness to defend against threats in the Inspector General's office.Achievements within the Air Force include being part of the AFROTC 500 Club (achieving a perfect 500 score in physical fitness testing) and Outstanding Achievement Award (MVP) presented by the base's Commanding General Officer for his work in the General's Office. After his years in active military service, Mr. Jacobian's entrepreneurial spirit lead him to start ULC in 2004. With 1 limousine, and relentless determination, Brandon grew his company into the transportation powerhouse it is today. ULC's growth has been unrivaled by any in the industry. Now boasting a fleet of over 48 vehicles, ULC has made its mark as one of the most successful limousine companies in Southern California within the shortest time span. Brandon attributes his success to hard work, no excuses attitude, and always putting the customer first. In his free time, Brandon enjoys spending time with his family and English bulldog MAC, who's also ULC's official Mascot!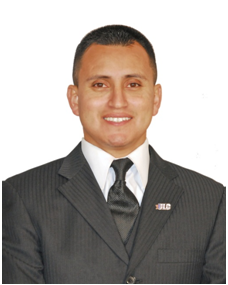 ULC's General Manager – Jose L. Cruz
Mr. Cruz is the General Manager at United Limousine & Charter. He has held this position since 2006 after his transition from Active to Reserve status with the United States Marine Corps. Under his direction, ULC has become a brand name recognized within the State of California CHP as a template in which all other limousine services should be measured against. Mr. Cruz has received nothing less than outstanding marks on each and every inspection ever given to ULC. His Routine Maintenance, Drug and Alcohol, Safety, and Training programs have set the bar in the transportation industry in which the CHP has stated they wish all other companies would follow. Based on his success within ULC, many other limo services have hired him on as a consultant to help implement the structure and discipline required to achieve an excellent standing with the CHP, and help implementing chauffeur training programs. Safety training is paramount to Mr. Cruz. During his tenure as General Manager, ULC has not had one accident involving any passengers. This outstanding accomplishment is a source of pride for both Mr. Cruz and the ULC organization.As an enlisted officer of the US Marine Corps, Mr. Cruz has spent the last 15 years of his life as an example of how to be a model soldier in the US Military. His military experience has provided him with the skill set to carry out his role as Director of Ops exceptionally well. His training abilities, his preparedness, and his execution of orders are what ULC's foundation is based uponFor fun, Mr. Cruz competes in the LA marathon each year when he's not spending his time with his wife and children. He is also an avid soccer player and former player for the All-Marine core national team.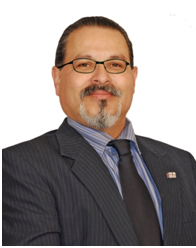 ULC's Account Exec Paul Diaz
Paul brought his strong work ethic and love for customers with him when he joined ULC in 2009. As ULC's Account Executive, he works fulltime to build the company's customer base and maintain a superb level of customer service. Paul says that what keeps him going every day is hearing back from his clients about how much they enjoyed their special event with ULC!Paul started his career in Customer Service and Human Resources. In 2001, Paul was introduced to the transportation industry. He was looking for something challenging and a career that utilized his passion for relationship building. He became a Lead Chauffeur with Keepsake Limousine, and then moved into a position in Reservations and Dispatch. Paul also worked as a dispatcher for On-Star Limousine and also Exquisite Limo. But his career took a big jump when he was discovered by ULC's President and hired on to join the ULC team. His customer service, chauffeur, and dispatch experience provide the backbone for his role at ULC. His skill set, combined with his work ethic, have enabled him to become an integral part of ULC's success.In his spare time, Paul love spending time with his wife, children and grandchildren.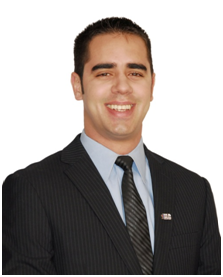 ULC's Director of Training, Claudio Barban
Mr. Claudio Barban came to ULC with over 10 years of chauffeur experience. He holds every type of certification available to chauffeurs: passenger endorsement, commercial Class A license with Air-brakes, school bus license with SPAB endorsement.Claudio joined ULC in 2007 after being scared off by the tactics and lack of ethics by other limousine companies. He worked for several transportation companies in Southern California that operated without proper insurance or without disregard for proper mechanical upkeep of their vehicles. Claudio is pleased with the ethical code that is upheld at ULC and is proud to be part of its executive team.Claudio was personally selected by ULC's president as someone who could make ULC's driver training and retention program the best in the industry. His experience provides him with the knowledge needed to help new chauffeurs to be a success with their customers. Since Claudio came on board he's completely revamped the chauffeur training program. All new drivers go through a 3 week program that includes both written and behind-the-wheel testing.Claudio ensures that all new applicants hold active commercial driving licenses with passenger endorsements before they can even enter the training program. Mr. Barban is also an administrator of the company's random drug and alcohol testing program. ULC attributes its outstanding record in service and On Time performance to Mr. Barban's exceptional training program and overall efforts as a ULC team member.