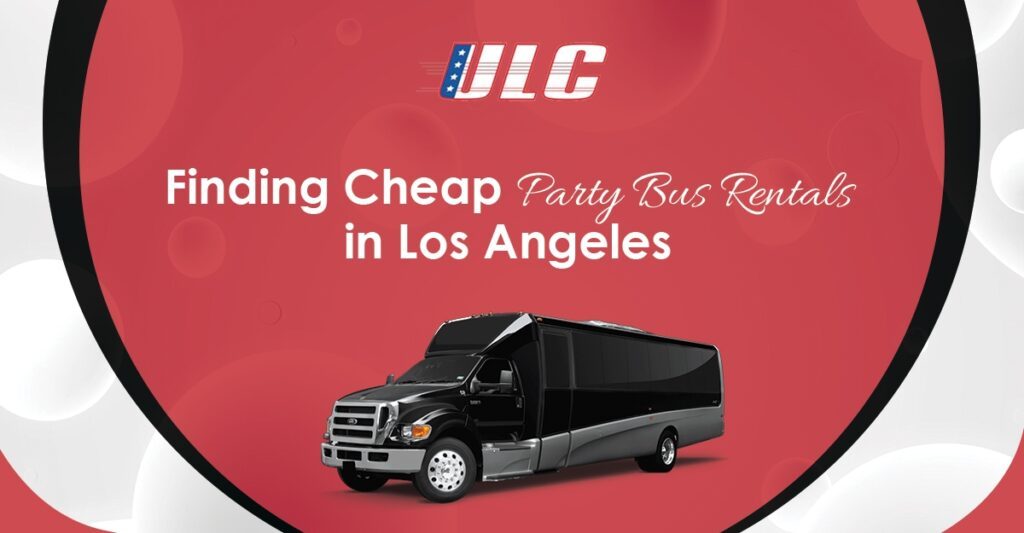 Are you looking for a way to make your next event in Los Angeles unforgettable? Look no further than a party bus rental! Not only are party buses a unique and exciting way to travel, but they can also be surprisingly affordable with the right resources and know-how.At ULC Limos and Buses, we understand the importance of finding the perfect party bus rental to fit your style and budget. That's why we have compiled this comprehensive guide to finding the best deals on party bus rentals in Los Angeles.
What to Look for in a Party Bus Rental
When searching for a party bus rental, several key factors must be considered.
Capacity: Consider how many people will be at your party and choose a bus that comfortably accommodates everyone.
Amenities: Look for a party bus that offers the amenities you want, such as a bar, music system, or dance floor.
Price: Compare prices from different party bus rental companies to find the best deal.
Safety: Make sure the party bus rental company you choose has a good safety record and is licensed and insured.
How to Find the Best Deals on Party Bus Rentals
Shop Around: Compare prices and offerings from different party bus rental companies to find the best deal.
Book in Advance: Booking a party bus rental in advance can often result in a lower price.
Consider Off-Peak Hours: Renting a party bus during off-peak hours, such as during the week or on weekdays, can also lower costs.
Take Advantage of Promotions and Deals: Many party bus rental companies offer unique.