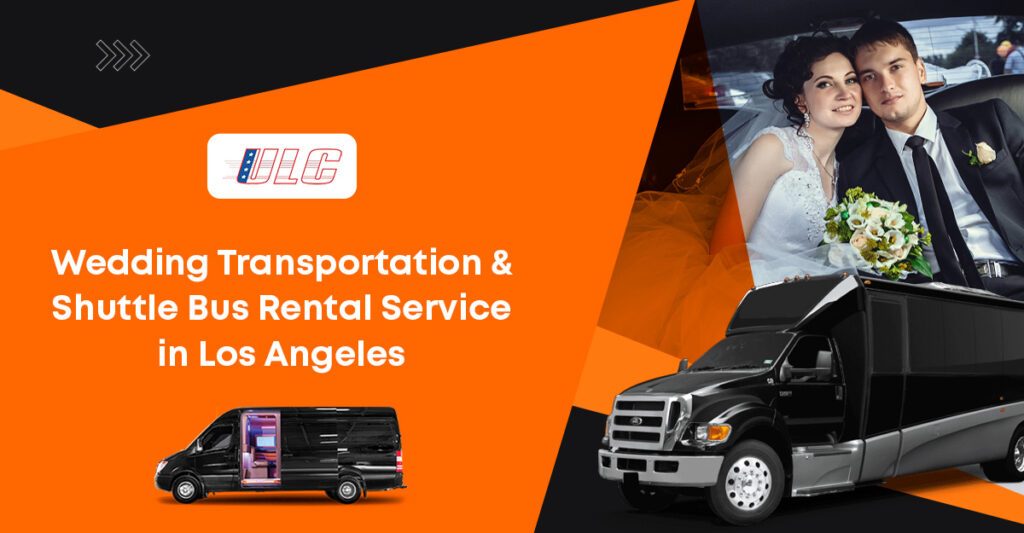 Introduction:
Planning a wedding involves many crucial decisions, and one of them is arranging transportation for your guests. If you're getting married in Los Angeles and want to ensure convenient and reliable transportation for your wedding party and guests, look no further than ULC Limos' Wedding Transportation & Shuttle Bus Rental Service. In this article, we'll explore how booking a party bus in Los Angeles can enhance your wedding day and make transportation a breeze.
Spacious and Comfortable:
When it comes to wedding transportation, comfort is key. Party buses in Los Angeles offer ample space and luxurious seating, ensuring a comfortable ride for your guests. ULC Limos' party buses are equipped with plush leather seats, air conditioning, and modern amenities, providing a relaxing and enjoyable journey. The spacious interior allows your guests to stretch out and socialize, making the ride a part of the wedding experience itself. Whether it's transporting the bridal party, family members, or out-of-town guests, party buses provide a comfortable and stylish mode of transportation.
Efficient Group Transportation:
Weddings often involve coordinating transportation for a large number of guests, from the ceremony to the reception and other wedding-related events. ULC Limos' Wedding Transportation & Shuttle Bus Rental Service offers an efficient solution for group transportation in Los Angeles. Party buses can accommodate a significant number of passengers, allowing your guests to travel together and arrive at each destination on time. Instead of worrying about coordinating multiple cars or dealing with parking logistics, a shuttle bus rental service streamlines transportation, making the wedding day more organized and stress-free.
Safety and Convenience:
Safety is a top priority when it comes to transporting your wedding guests. ULC Limos understands the importance of ensuring a secure journey for everyone. Party buses in Los Angeles are driven by professional and experienced chauffeurs who are well-versed in navigating the city's streets. ULC Limos' drivers prioritize safety, providing a reliable and secure transportation experience. Additionally, hiring a party bus eliminates the need for guests to find their way to different locations or worry about parking, ensuring convenience for all.
Conclusion:
When it comes to wedding transportation in Los Angeles, ULC Limos' Wedding Transportation & Shuttle Bus Rental Service is the perfect choice. Party buses offer a spacious and comfortable environment for your guests, ensuring a luxurious journey between wedding venues. The efficient group transportation provided by party buses streamlines logistics and allows everyone to arrive on time. With a strong focus on safety and convenience, ULC Limos ensures a stress-free and enjoyable transportation experience on your wedding day. Book a party bus in Los Angeles and let ULC Limos take care of your wedding transportation needs, making your special day even more memorable.